Here we are going to look at two big lawn tractors brands on the market today, and this a Gravely vs Exmark comparison.
We will break down the features of it and complete with a comparison of some of the features they have in common. The purpose of the article is to aid you in figuring out which of the two mowers in the right companion for you.
Gravely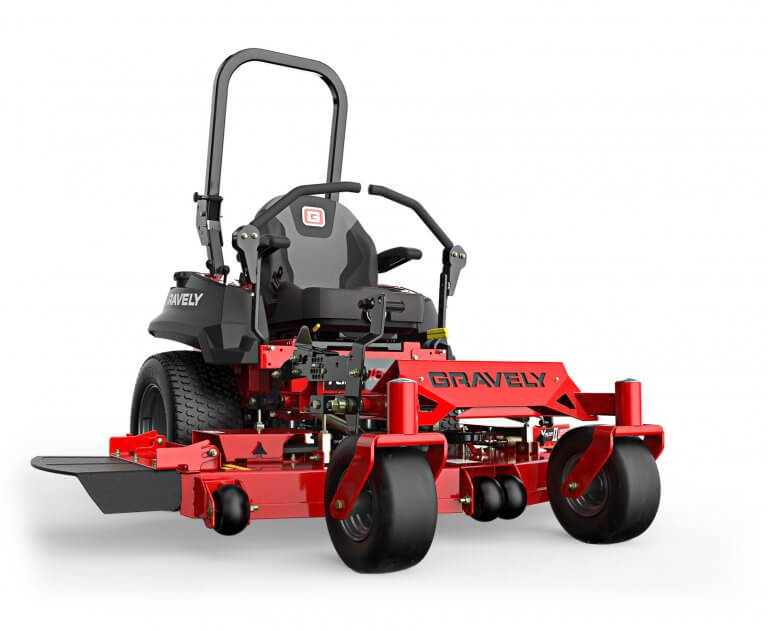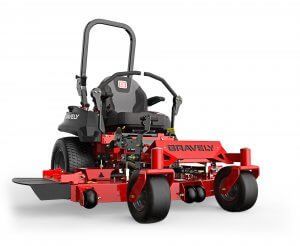 With Gravely zero-turn mowers you're able to get shorter mowing times. You also cover more ground with less fuel.
Throughout the mower's lifetime, you'll have gotten a ton of mowing done, much to your delight.
When it comes to maneuverability, you're able to make 180-degree turns.
That's especially vital when you're making strips on your lawn for that perfectly manicured lawn.
Gravely are big on power and performance.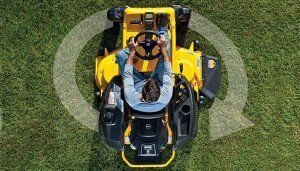 It's all meant to help you get the job done and in the right way. The machines are also built to be both smart and reliable down to every detail.
The dynamic controls are easy to use, and you also get optimized lines of sight so that you can get those stripes, diamond or checker designs just right. The three features that the Gravely brand thrives on.
The first is the Pro-Turn Fully Tubular Frame Design.
It means that the mower can withstand force from any direction thanks to the high-strength and premium grade materials used to make the mower.
The other aspect is that the Gravely mowers are computer-developed, so the stress points are reinforced while the mower has maximum fatigue life. There is also the Pro-Turn CFD-Designed Deck Leveling.
There is an optimized grass lift, and it requires less horsepower to achieve. In general, it also constitutes for better fuel efficiency. You can get better work for less gas, something that is welcome, particularly for those with large lawns to mow.
There are equally less wear points so you can make general adjustments without having to worry about it breaking down over time. It is the superior welded tubular frame that gives the lawn tractor integrity ideal for residential use.
There is also the Pro-Turn Constant Belt Tension System. It is self-adjusting belts that ensure constant tension and also consistent blade tip speed. That translates to longer belt life and even exact cutting results.
Another aspect that you'll find in the Gravely lawn tractors is 10-Gauge Fabricated Deck that is 5.5 inches deep. It delivers superior airflow and a reinforced leading edge that helps in handling challenging mowing conditions.
Even on wet grass, you can still get a perfect cut. What about the gears?
Gravely uses a Hydro-Gear ZT-3100 Transmissions where the speeds are within reach for you to switch comfortably.
You get increased torque and responsive control also with the gears.
Exmark


Exmark works with the customers to give them the best mower that they can get in the industry. That is something the brand calls the Exmark Advantage.
It also means that you, as the customer, can also share your feedback and contribute to the design of upcoming models. Another thing that guides the innovation the company seeks is the changing trends and the needs of turf care.
They also look to the future to ensure that they are head of others in the industry.
Comfort is an area where Exmark excel. They understand that you could be on the lawn tractor for a long time and you need the support to get the job done.
That translates to professionals and homeowners being comfortable and being able to have a profitable and even productive mowing experience.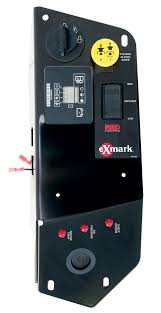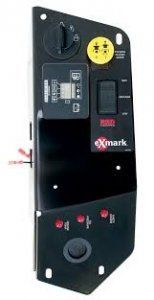 Exmark uses RED Onboard Intelligence Platform that powers communication between critical systems the mower has.
What you get at the end are durability, reliability, and efficiency.
It is also this kind of innovation that has the brand among the top in the market.
Continuing on the same plane, Exmark has dedicated its innovation to taking an environmentally friendly approach.
Collectively, their mowers have increased fuel efficiency so that they can decrease the impact they have on the environment. All that is thanks to their ultra-efficient EFI engines boost fuel economy.
It is different from previous models, so you want to gravitate toward modern mowers such as those in the Lazer Z X-Series. The use of RED Technology also contributes to fuel efficiency.
Other changes in the new models include an updated control panel that also features a sealed vital switch and PTO connections as well. The control panel is in the form of a console-mounted LCD screen.
The interface is easy to use and gives you enhanced monitoring when it comes to the various versions of the mower. Part of that monitoring also includes seeing the health of your engine and also getting reports for the mowing operations you've done over time.
Exmark patent flow-control baffles accelerate airflow is to thank for the perfect cut that you get. The blade-tip is optimized for the same cut and also even distribution of discharge.
Once you're done mowing, you will see that the entire lawn is even thanks to that technology.Without attachments, the discharge is to the rear, allowing for an even trip on either side of the deck.
The spindles withstand impact and moisture. The other good thing about them is they are maintenance-free. With fewer moving parts, you can expect the mower to last longer.
Get the Perfect Cut with eXmark's patented flow-control baffles.
Gravely vs Exmark zero turn mowers
Let us look at the features of these two lawn tractors. There are areas that each outperform the other, but they do all have their strong suits.
Comfort
With both machines, the user is indeed guaranteed support. You're assured that you won't get tired on the seat as you go about your mowing. It is essential that the chair is comfortable because it has the potential of affecting your output.
Maneuverability
Both brands have a level control, which is different from others in the market that features a wheel. You're able to get more control in turning and steering. It is also more comfortable because the steering is an arm's length away.
Fuel efficiency
The companies have different approaches to fuel consumption. If you're looking for an environmentally friendly machine, then Exmark would be your choice.
However, thanks to the Pro-Turn CFD-Designed Deck Leveling of Gravely, you're able to cut grass using less grass and still get that perfect finish.
Monitoring
The Exmark has a digital operator diagnostic module that simplifies system monitoring as well as troubleshooting. Gravely is not on the same standard in this regard.
Cutting ability
Gravely has a Pro-Turn Constant Belt Tension System that ensures consistent blade-tip speed. The belt also has a longer life, meaning you'll be getting the same good results for a long time.
The 5.5 inches deep 10-Gauge Fabricated Deck also provides superior airflow while reinforcing the leading edge.
It means that you can go through dense or wet grass with ease. That's ideal for all mowing seasons.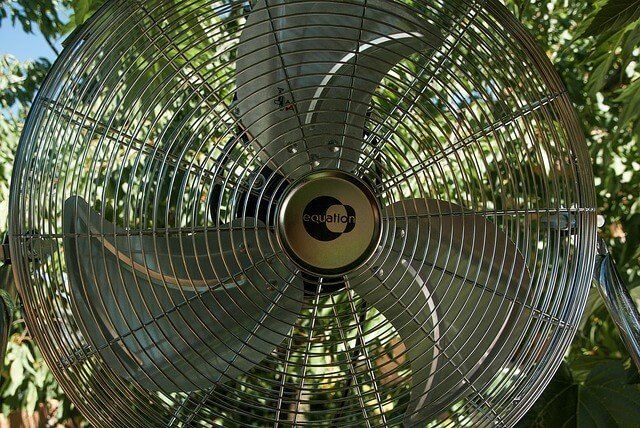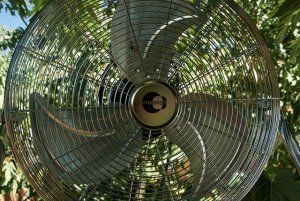 For the same cutting ability, Exmark has the patent flow-control baffles accelerate airflow that aids you to get the perfect cut. The spindles are maintenance-free and have the ability to withstand moisture and impact while mowing.
Design
For the mowers to last longer and to have fewer maintenance issues, both companies have ensured that there are few moving parts as possible.
That is important so that you don't have to worry about parts breaking down because of the inevitable vibration when using the mower. You're thus guaranteed more prolonged use before you need service.
Wrap up,

which is better Exmark or Gravely
There are tons of great qualities with each lawn tractor.
There's no denying the reliability you get with traditional push mowers
There are qualities that you ought to look for when choosing a zero-turn mower. They are very different from traditional mowers, but there are the basics that matter across the board.
One such area to pay attention to is the cutting deck. You can get cutting decks that are as small as 34 inches while others have as large as 54 and above inches.
You want to get something that is appropriate for the size of your lawn.
So that you can comfortably get an even cut but also get the work done in the proper time, get a zero turn mower that can also fit your property and can turn comfortably given the size. Apart from how fast you get the work done, you have to consider storage and maneuverability.
You don't want to have a mower that can cut your lawn in record time but cannot fit in your shed or garage, or even the gate. What you get should be appropriate in all these sectors.
Therefore so when choosing which is better between Gravely vs Exmark, consider getting the most suitable cutting width for you.
Did you know that Scag zero-turn mowers is a key sponsor of Nations Of Patriots, its there way to give back and honor America's Armed Forces. With every Scag mower sold, Scag gives back and it's not only the forces, Road America, Pheasants Forever, and Quail Forever.
Make sure to check out our Scag mowers reviews post here for more on Scag zero-turn mowers…