Hi there,
And welcome to MowerPrices.com—Your home for everything mowing related and where we strive to help you find the right mower for the job and save some money as well.
Who am I?
Hi there, my name is Callum Spragg, and I'm the resident blogger here on MowerPrices.com, and extremely OCD about cutting grass.
Other than blogging, I'm in the lawn maintenance business and have decades of experience in creating beautiful lawns and yards.
I got into the lawn mowing business as a side hustle recommended to me by a friend to help pay the bills, but after college, I decided to pursue it full time.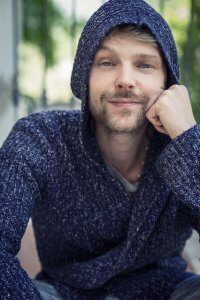 I've worked for and with a variety of companies, organization, and individuals helping maintain their lawns in tip-top shape.
Little did I know that it would bloom into the successful lawn maintenance business it is today.
What initially started as a side hustle for me, ended up being my primary breadwinner, but that's enough about me, here's why I built MowerPrices.com.
How MowerPrices came to be
I built this blog because I was tired of the half-baked information on the web on lawn mowing, more specifically, lawnmowers. A quick search on the internet will give you hundreds of search results of fake reviews, so I created MowerPrices.com to be the number one resource for unbiased info and reviews.
Having worked with several clients, I realized that there are more than a few overlapping questions and created this blog to be a resource for all those questions and more.
What we're all about


If you've got no idea whether or not mower blades should overlap or how to fix your mower string problems and more, then be sure to stick around. Perhaps you look for an easy to start mower or don't know if you should use motor oil or mower oil, then we've got you covered.
What's more, we've done in-depth reviews of the industry's leading lawnmowers and their brands as well to help you find the right mower.
After having forked out thousands of dollars on a variety of "high-performance" lawnmowers, I've learned a lot about mowers, their engine, and other components.
That's why I can confidently say that the lawnmowers in our reviews are some of the best and will have you cutting grass with the same high precision as a new mower for years to come.
Whether you're shopping for a commercial for your lawn maintenance business or a residential mower for your home; we've got you covered.
Regardless of the size of your property, our guides and reviews will help you find the right mower for the job without breaking the bank.
But we don't stop there; we've also reviewed some of the best mowers by category.
From the best riding mowers with bagger capacity to the best riding lawn mowers to the best environmental friendly mowers; we're here to help you meet your lawn mowing needs.
We've come a long way with lawn mowing, from using scythes and herding cattle in medieval times to the smooth running lawn mowers of today. However, in all that time, one thing has remained constant when it comes to giving a community that extra charm and beauty; neatly manicured lawns.
And unlike medieval times where lawn mowing was done as a precautionary security measure, nowadays it's done to give every home a connection with the wild.
Nothing quite compares to a family game or an afternoon picnic or a stargazing evening on a neatly cut lawn.
MowerPrices.com is dedicated to helping you create those memorable outdoor moments by helping you find the right mower for the job.