Wondering what the best push mower for small yards is? Check out our top 10 picks.
Last updated on May 26, 2023 9:47 am
1. Snapper 12AVB2A2707 Lawnmower
The Snapper 12AVB2A2707 is a lawnmower that is self-propelled drive mower that is gas-powered. It can get used on varying terrains, including hilly and uneven yards.
It is ideal for small yards as it can quickly maneuver even in tight spaces, making the mowing experience easier on anyone who uses this lawnmower.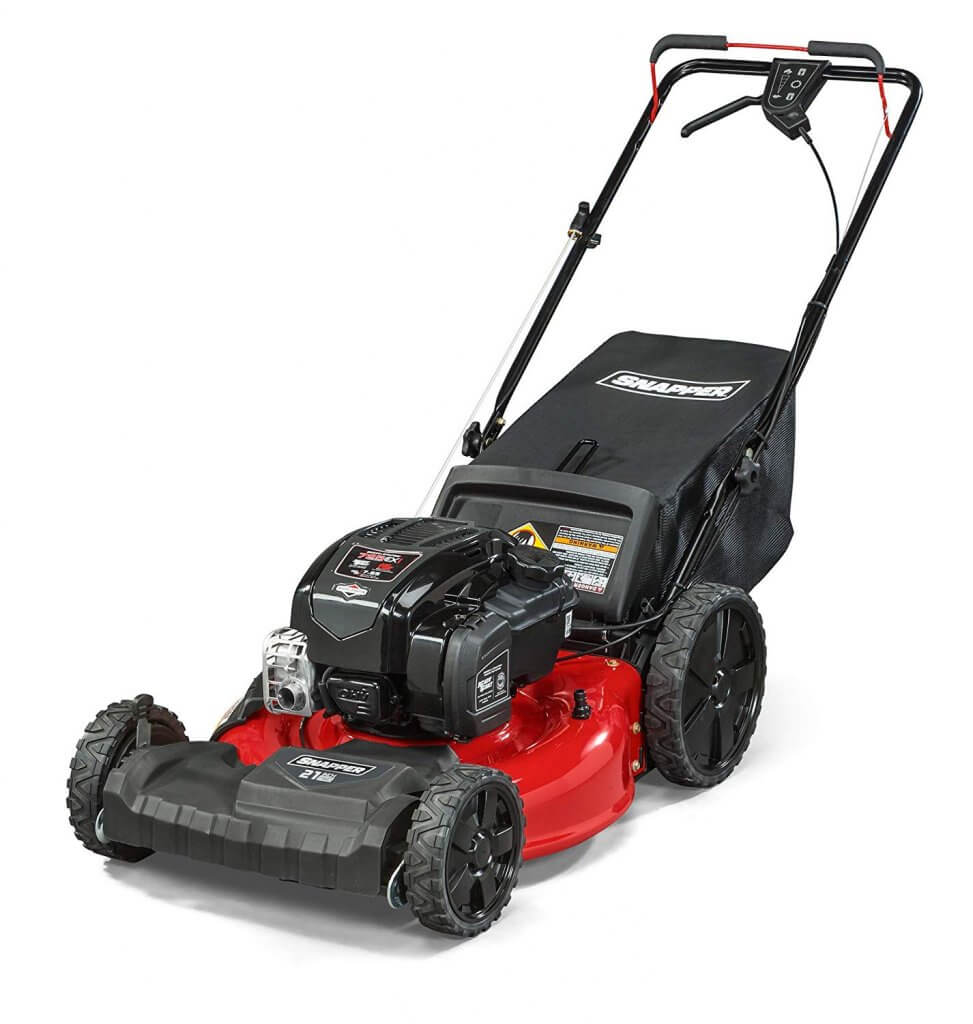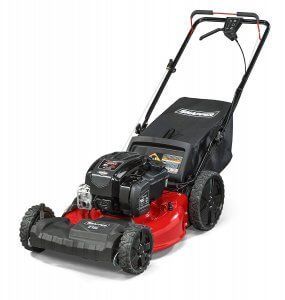 The premium 163 ccs powered engine features ReadyStar, a mechanism where you pull to get started.
That means having a no chock and no prime system to get the machine moving.
This Snapper also features G Tech that translates to not having messy oil changes.
There are six different settings on this lawnmower, with it having a three in one cutting deck where you can equally select the kind of finish you want on your yard and go for it.
You can mow at your own pace with the Snapper. The handles are ergonomically designed to provide comfort while mowing your lawn. Overall, reviews show that Snapper 12AVB2A2707 is one of the most durable lawn mowers in the market.
Another added aspect that makes people like the machine is that it has a garden hose mulch plug that is attached. That means you're able to put back nutrients in the soil even as it mulches.
Take away: This is the most durable lawnmower on the list. It is on the small size so you may have to empty the bag more often.
2 Sun Joe MJ401C Lawnmower
A fantastic aspect about this push mower for a small yard is that it is cordless.
You also don't need gas to get it up and to run. It runs on a rechargeable battery that offers 28 volts where you're able to get a run time of 25 minutes each time.
You get a removable safety key, so you don't have to worry about having accidental starts.
The Sun Joe also has a durable steel blade along with three-position manual height control. That means you can get your yard chores done quite fast, leaving you free to do other things.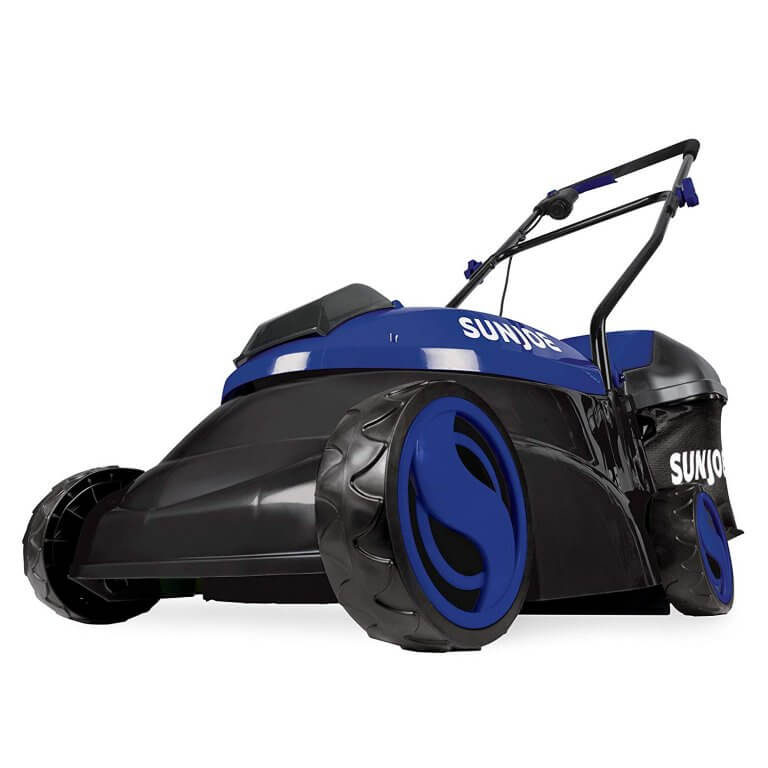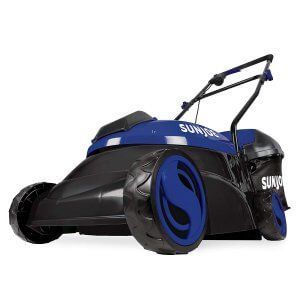 There are also set in which you can control the manicuring that you do on your lawn.
If you want it super short or just right you can get that too. Clippings get collected in a 10.6-gallon bag that is easily detachable for quick disposal.
How do you know you need to recharge?
There's an LED battery level indicator that lets you know when it's time to juice up the lawnmower.
The Sun Joe charges quickly, so you can have a short break before continuing if you have a mid-sized lawn or a small one that has been neglected for a while.
Takeaway: If you're not keen on cords or gas, then this is the lawnmower for you. It is also lightweight and has safety features that prevent accidents.
3. Husqvarna LC121FH Fwd Lawnmower
Here we have another self-propelled mower on the list. It runs on a powerful gas engine with front-wheel drive. That means that you can go about mowing your lawn with speed and ease.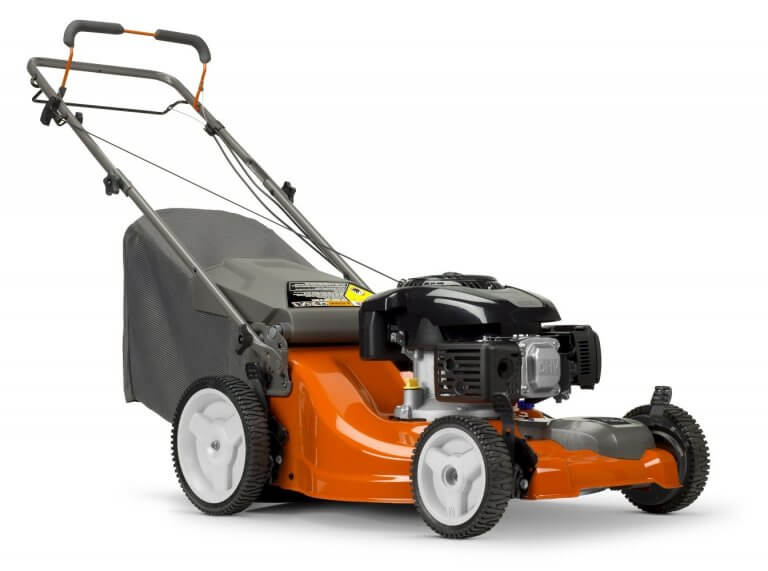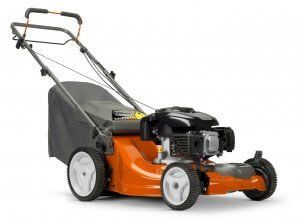 You can change the cutting heights by shifting the entire body, with the handle able to slope with a 26° incline.
When it comes to disposing of grass clippings, there are three discharge settings that you can choose and swap between.
Using the Husqvarna is quite comfortable thanks to the soft handles and the steering power.
You don't quite have to put your back into it; you can walk behind comfortable and let the mower do all the hard work. It can also maneuver tight spaces thanks to the design of the back wheels and the overall size of the Husqvarna.
If you have a small garden, this also counts as an ideal fit.
Overall, the mower is quiet, reaching 58 dB. It is also weather-proof, so you don't have to be overly conscious about the time of year you use it. There is also a cordless alternative in the series that you can go for instead of gas.
Takeaway: this front-wheel-drive self-propelling mower is fantastic for those who enjoy ease when doing their chores. It is comfortable to use and maneuvers tight spaces well.
4. BLACK+DECKER BEMW482ES
The BEMW482ES from Black and Decker is one of out top choices in the best corded electric lawn mower with a cutting width of 17 inches. It also has a winged blade for better clipping collection with six heights adjustments to choose from.
It also has a pivot control handle. This aspect is what it makes it also the best push mower for a small yard on our list.
The control handles are easily accessible, and you're also able to move the mower with total ease.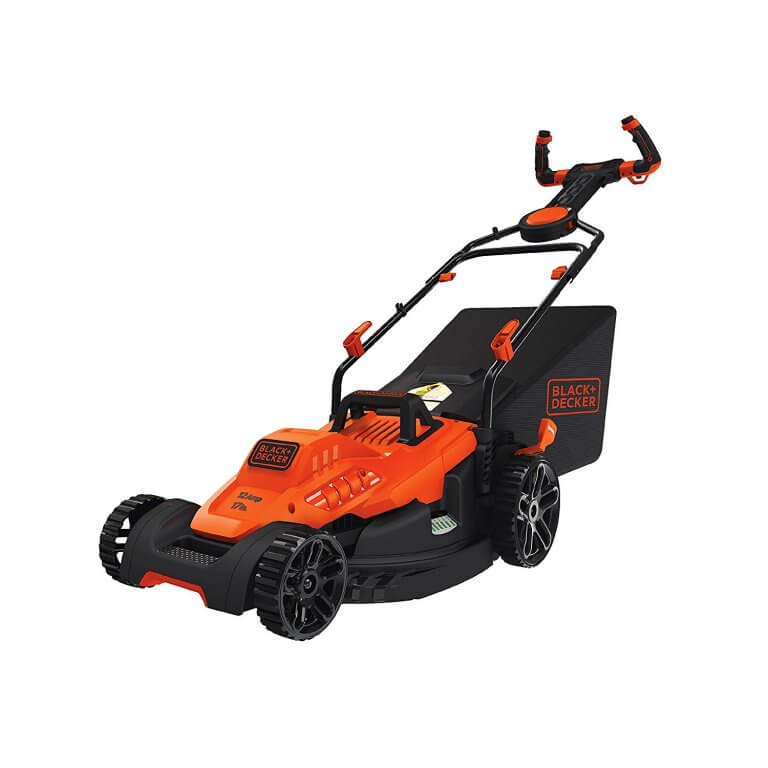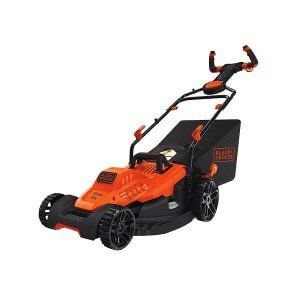 It is welcomed, especially after a long day, and you still have to get your chores done.
Speaking of eas- this mower has a push to start button. It requires 12 amps of power to run. There is an attached box at the back of the mower that gathers a good amount of grass clippings.
It is easy to detach and attach when it is full, and you want to empty it.
What about the blades? They are super sharp and can cut through tall and tougher grass with ease.
Another aspect you can rely on is that the mower is under a reputable brand when it comes to electronics, machines, and other gadgets. In general, the BEMW482ES is lightweight as compared to the standard lawnmower.
It is perfect if you have a small garden too.
Takeaway: If you're looking for maneuverability, then the Black and Decker BEMW482ES is the way to go. It is lightweight as well, making it almost a breeze to use in a small-sized yard.
5. BLACK+DECKER MM2000
Still, in the Black and Decker family, the MM2000 has a 20-inch cutting path.
It is different in that it is an electric mower. It is also wider, so you get more work done in one round than you would the standard mower.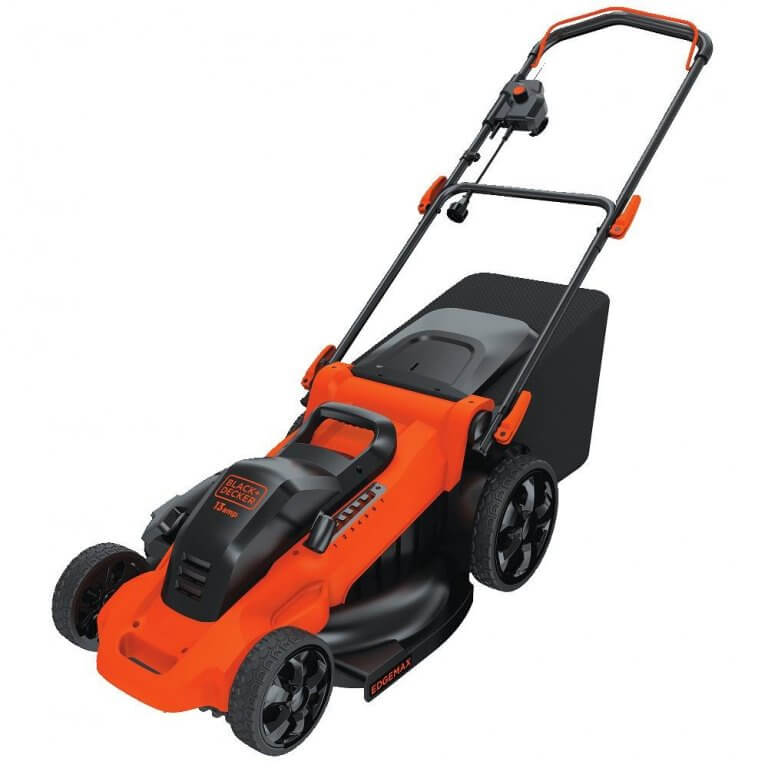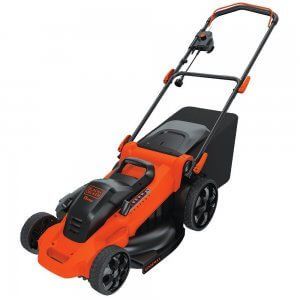 One way this model stands out is the carrying handle located at the front of the mower's frame.
It is ideal in that you can carry it alone from your storage unit to the lawn with no extra help.
The mower also folds down for storage.
The MM2000 series also has a 13-gallon bag that's removable for when it finally fills up with grass clippings.
That, of course, takes a while given how big the bag is meaning fewer stops between mowing your lawn.
When it comes to the cutting itself, there are seven height adjustment settings.
It allows for the cutting of grass that is one and a half inches long to those that are as tall as four inches.
The only form of maintenance required is sharpening the blade. In general, you're assured that cutting the grass in tight spaces and by the fence will be easier with the EndgeMax technology in the MM2000.
Takeaway: the wide cut on this mower makes it ideal for when you want to get more coverage for fewer rounds. Also, the fact it has a carrying handle makes it all the handier.
6. Great States 415-16 Lawnmower
With the t-style handles on this lawnmower, you don't need a lot of effort to get the job done. However, how much you're able to get done depends on how fast you push the mower.
It is a manual mower, but it doesn't have the cumbersome nature that there is with the older models.
At whatever pace, you can be assured that your grass is sufficiently cut.
To achieve the different cutting heights, you only need to adjust the blades to get the kind of trim you want.
You won't have to go back over the same patch twice to get the lawn you want.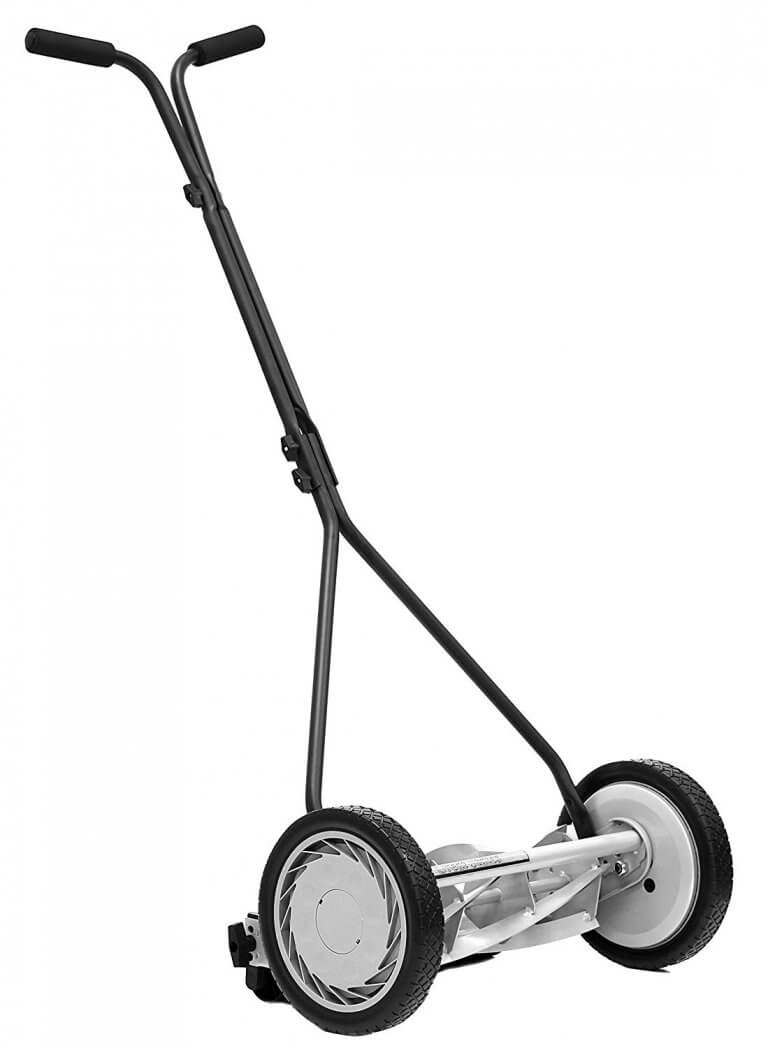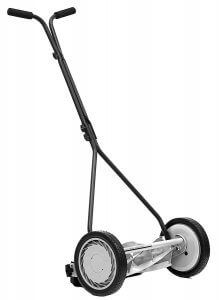 Also, the fact that it's manual is that you can still enjoy the sounds of birds chirping as you make your way around the lawn.
Your family members or neighbors don't even have to know what you're up to.
In essence, this mower is a push to start, making it convenient to start getting the lawn trimmed.
You don't have to charge it or get gas for it, so you can start mowing whenever and whatever time you want without having to prep in any way.
Takeaway: If you want silence when getting your mowing done, this Great States 415-16 mower is for you. It also goes according to your pace, so you can mow as fast or slow as you wish.
7. Greenworks 25022 Corded Lawnmower
This Greenworks uses an electric 12amp motor. It is strong enough to cut through almost any type of grass that is at any length. It has seven height adjustments that you can use to trim grass at different lengths.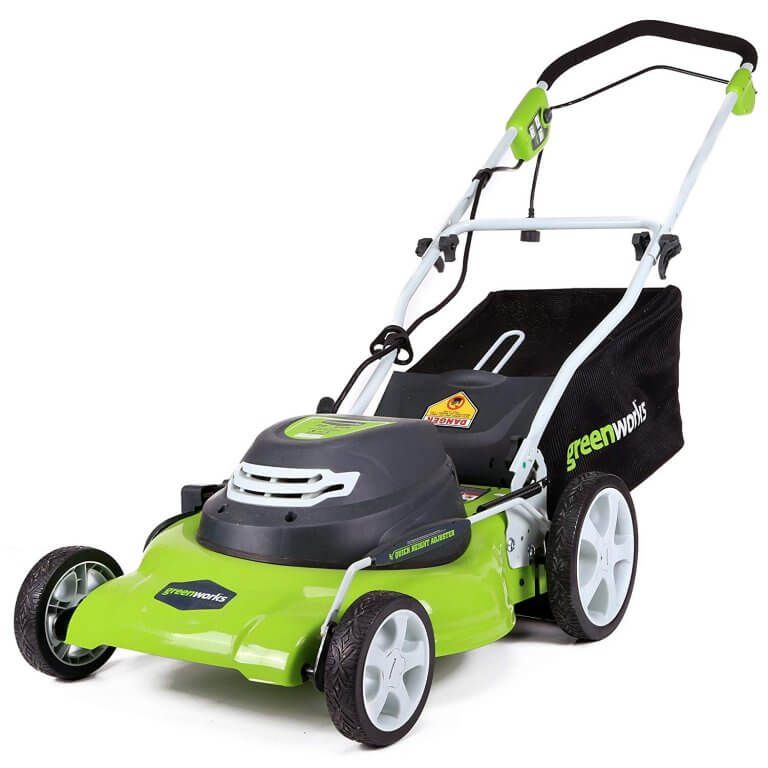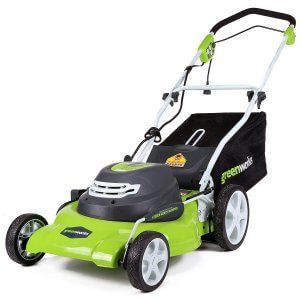 It means you can cut as low as you wish, or you can leave plenty to form a soft carpet.
The mower has a compact design, that's why it's on this list of the best push mower for small yard. You can use it in tight spaces; by the deck or by the trees.
There is the option of using the disposal bag or switching to the side discharging and mulching when disposing of grass clippings.
Storage is just as simple. You only need to fold down the handles, remove the rear back and store it away.
Nevertheless, this mower can reach the shortest of grass that some lawnmowers are unable to reach.
Takeaway: If you're looking for something compact for storage as the priority, then you could perhaps consider getting this Greenworks lawnmower.
8. Greenworks MO40B410 Cordless Lawnmower
From the same Greenworks brand, we have the MO40B410 model, which is cordless. It has a 14-inch deck which makes it ideal for cutting the grass of almost any height.
It also has a large bagging capacity.
Even in your small yard, you can mow the lawn without having to stop to dispose of the grass clippings.
If you want to make height adjustments, you have to use a lever. You can change it on the fly, creating a masterpiece on your yard without much effort.
This Greenworks mower is the best of people who are into landscaping and want to do more with their small lawn for authentic purposes.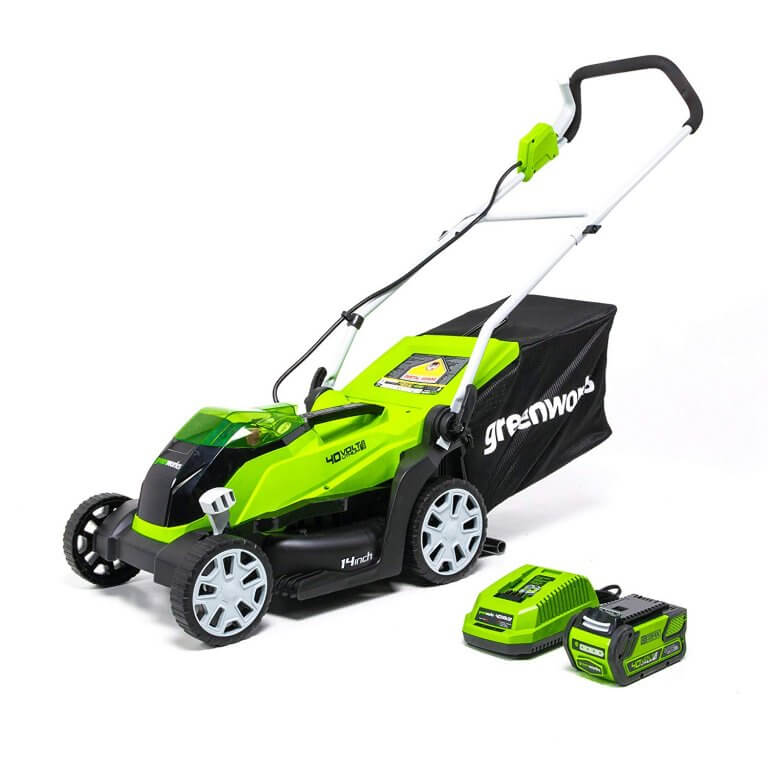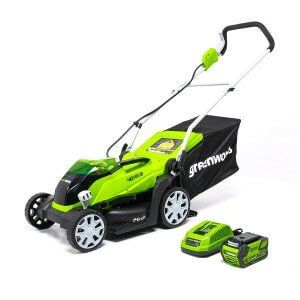 Given that it is cordless, you'll have to charge the 4.0 AH batteries. They hold power for quite a while; you don't have to charge it with every use.
Another aspect of this model is how light it is. Taking it to and from storage, and even using it around the lawn, is quite seamless.
Even your kids won't have a hard time using it.
Takeaway: The Greenworks MO40B410 cordless lawnmower is simple to use and light to carry. It is no fuss and ideal for small yards that require an added level of landscaping thanks to the lever height adjustment system.
9. Worx WG794 Landroid
On this next one, we shift gears. We have been looking at gas, corded, battery and manual lawnmowers, but now we move into new territory. This Worx model is pre-programmed and cuts grass all by itself.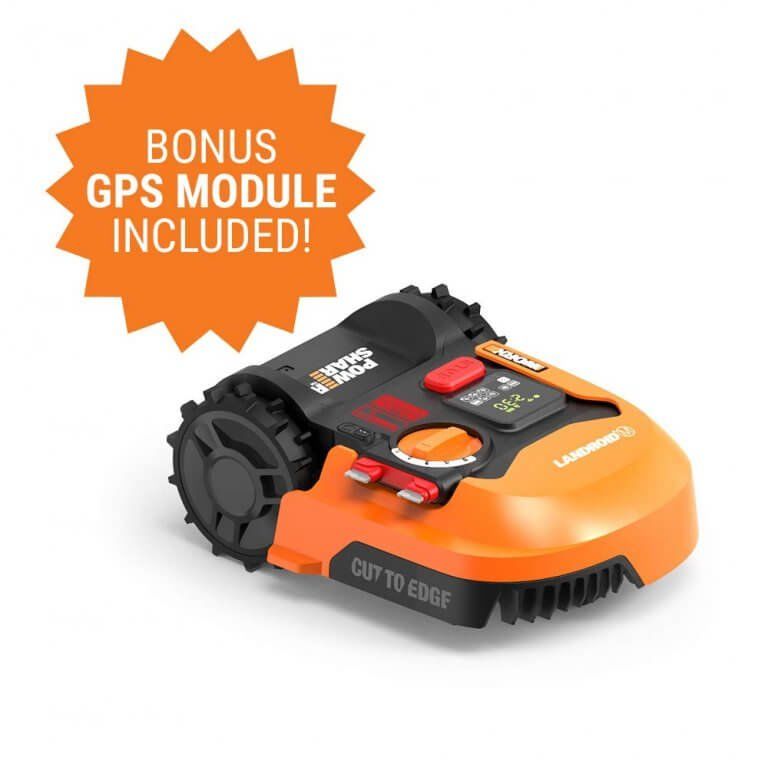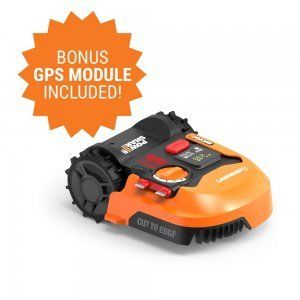 It can avoid obstacles and still won't miss any grass.
The design also allows it to go down and up shallow slopes thanks to the shock sensor system it has.
On your end, you don't have to worry if the mower is getting the job done because you didn't add some extra settings.
The blades under the mower can deal with grass of almost any size, so you don't have to run after the mower when it gets to tall grass.
For charging, you have the recharging base it comes with. How do you know when the mower needs charging? It will make its way to the rechargeable base. You don't have to break a sweat.
You can sit in the yard with a drink and watch it do its thing.
Takeaway: This Worx WG779 model is a welcome gift for people who value convenience. It can navigate tight spaces in your yard, and you don't have to worry about it getting stuck or hitting something.
10. EGO Power Cordless Lawnmower
Back to your average lawnmower- here we have a cordless mower. You start it with the press of a button. If you need to move between grass and pavement by the touch of a button.
The EGO Power model has a compact design along with foldable handles. That makes it ideal for people with smaller storage spaces to keep their equipment.
It has three different grass disposal methods; bagging, mulching, and discharge.
If you're into landscaping and want to create designs, you can change the type of disposal as you go along.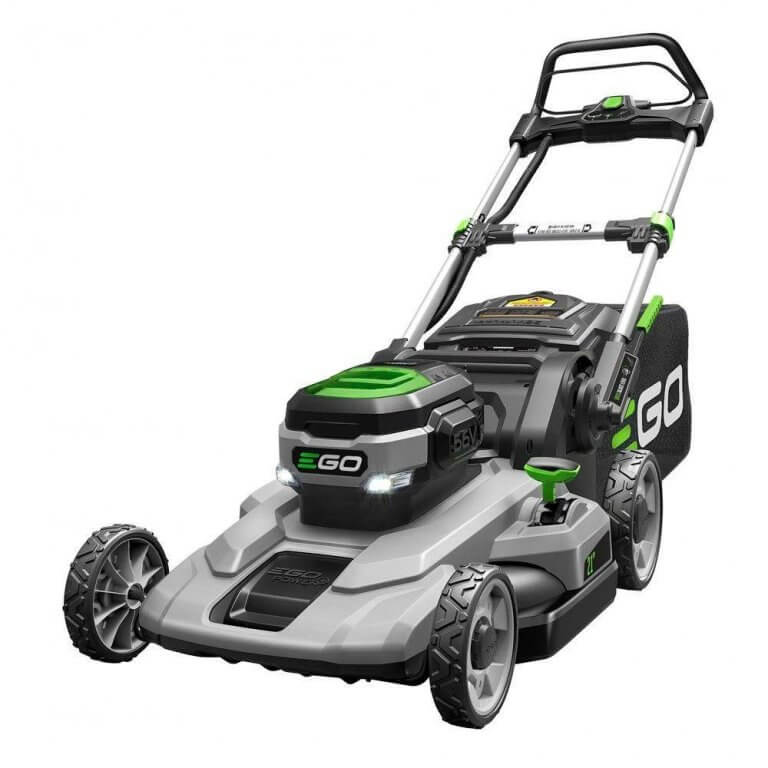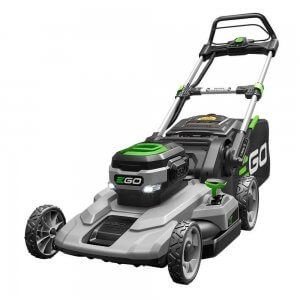 That means you can pick the varying disposal methods as you go depending on what you want to do on a given patch of grass.
Takeaway: The best use for this mower is in areas where you have a lawn with obstacles that include paths or gravel. You can switch off the blades as you go over these parts and put it back on when you're on the grass — that way the blades don't get destroyed.