Spartan zero turn mowers, the only lawn mower you need to conquer your yard.
Located in Batesville, Arkansas, Spartan mowers are available from a network of growing outlets right across the United States, Canada, and Australia.
To build the smoothest riding mower on the planet takes innovation, dedication, and commitment to comfort.
Spartan lawn mowers utilizes the smart ride technology comprising of five proprietary components that work seamlessly together to provide you with the smoothest ride possible.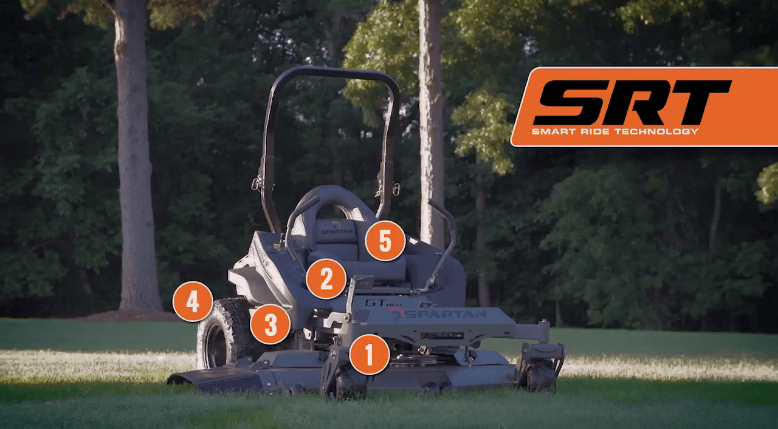 1. The front of the Spartan is built with an independent torsional axle Fork assembly with neoprene cushioning for precision turns and Superior shock absorption.
2. The middle of the machine features a weight adjustable GBR-7 Elastomer seat.
3. The rear of the Spartan is built with four horizontally mounted patented TecsPac elastomer dampeners, providing state-of-the-art travel.
4. The soft ride tread pattern on the rear radial tires was specifically designed for the Spartan to provide traction without tearing up the lawn.
5. If the ride wasn't already smooth enough the Spartan also offers the ability to upgrade to a custom-built seat.
The patented easy touch braking system ergonomic foot control and patent-pending stress relief pads to provide you with total control and to allow you to stop on a dime.
We pinned two high-performance mower brands against each other; Scag mowers reviews vs eXmark mower
Spartan zero turn mowers main features
Here is a bit of a rundown on the main features that Spartan offer on their lawn mowers.
Steep Inclines
Steep inclines are no longer a problem with the Spartan GT track system.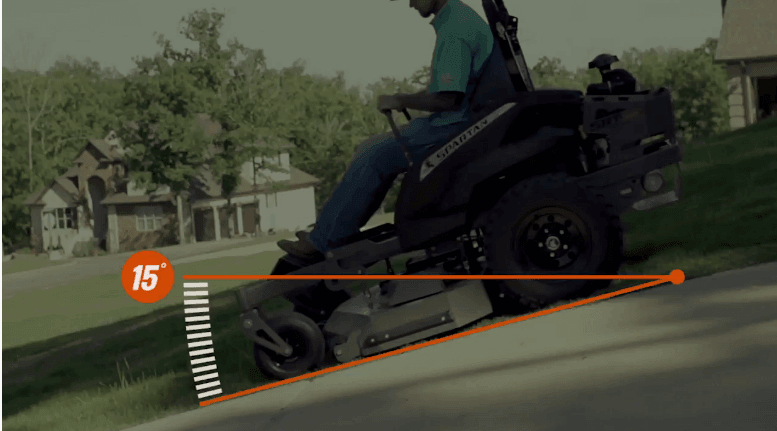 Designed and engineered to combine weight distribution, balance, and control for the best possible hold on a hill.
This yard assault vehicle not only provides a comfortable ride but it also provides a premium cut like no other.
Cutting Deck Size
The SRT XD series comes and 54, 61 and 72-inch deck sizes to provide an array of cutting options from the commercial fleet to the weekend warrior.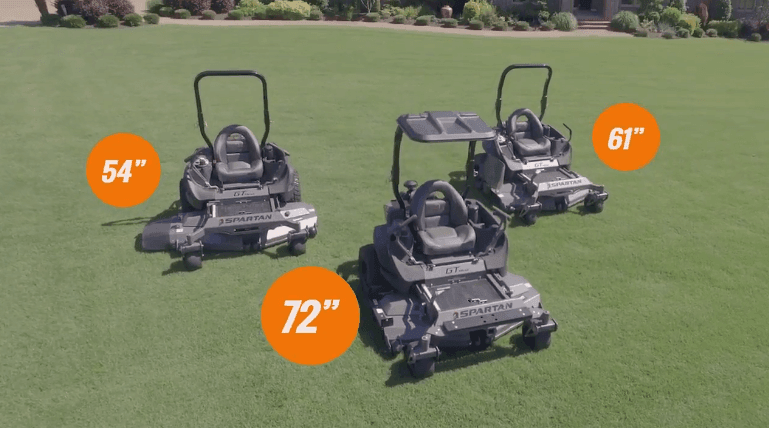 The all-new foot assists with shock assisted easy-lift deck control to allow you to adjust the deck height with the ease of a turn dial while mowing.
The one-piece 7 gauge deck with front and rear baffling allows you to mow early in the morning when the dew is still on.
The six-inch deck allows for superior volume and flawless grass distribution.
The Spartan was designed by Robert Foster who with his passion for the mowing industry along with his passion to provide customers with true value carefully thought out every square inch of this mechanical marvel.
Features of Spartan Lawn Mowers
The mower has an ergonomic cockpit with easy to use control panel and LCD display.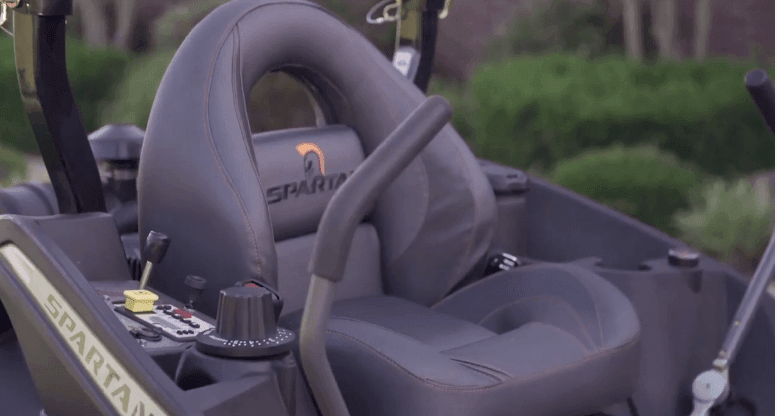 A simple push start, indicator lights, storage, cup holder, phone holder and a 12-volt outlet for keeping your device's charged.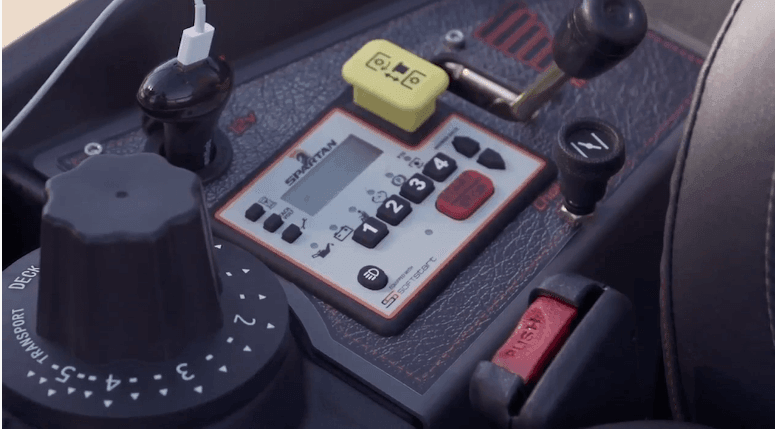 The plug and play wiring system makes it simple to add your favorite accessories, lighter, speakers, you name.
Operators are enjoying the long-lasting belt life that is designed with minimal angles and to have constant tension.
Heavy-duty comes standard with the highest quality frame on the market. It starts with 1.5-inch x 3 inches, 11 gauge tube frame crafted from American Steel.
Spartan also comes standard with a receiver hitch.
Simplified access makes servicing your mower easy and quick.
Suit up guys, It's time to wage war on your yard for the last time. With Spartan mowers, your yard will never be the same.
Engine Power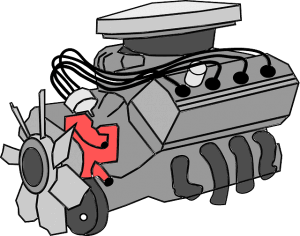 Spartan zero turn lawn mowers have 7 engine power sizes you can choose from, ranging from 25 HP to 38 HP and are fitted from different brands.
Standard across the range is gas tank size of 9.5 gallons and forward speed varies depending on the HP you choose, from 9 mph to 13 mph. Reverse is up to 5 mph.
Kohler, Kawasaki, Briggs n Stratton, and Vanguard Big Block are the main engine brands that the company uses across the SRT range of zero turn lawn mowers.
With an impressive 1000 hours between oil changes, give you more time on the job, less downtime and keeping a few bucks in the pocket with lower service intervals.
Warranty
All the mowers in the class have a 120-day belt warranty, with a three-year engine warranty and for residential use, you get 3 years or 500 hours and commercial 2 Years or Unlimited Hours Commercial.
To see which mower has what warranty, this overall view will tell you more and give more details.
Just chooses which model you have from the list and a pdf file will open with all the information you need.
If for any reason you have problems or need to find a service or warranty agent near you this dealer locator will make life much simpler.
Spartan zero turn lawn mowers customer care unit is always ready and available to answer any issues you may have.
Pros
Change-on-the-go Precision Deck Height Dial.
These zero-turn mowers have comfortable seats with shock absorbers.
They are powerful, thanks to sturdy engines with ranges of 27 HP – 38 HP.
Made of steel to serve you longer.
Cons
The deck bearings will require maintenance.
Warranties on commercial lawn mowers is limited.
A final word on Our Spartan mower reviews
Overall these mowers look pretty good. They have stood the test of time and been operating now for over 5 years and growing strong. Their entry-level Spartan RZ starts at just under $4,000 grand and at that price they are well worth the look.
The SRT series has set the benchmark for others to catch up that's for sure.
Spartan lawn mowers are a worthy investment for any home or business. We have reviewed a ton of mowers and on our homepage, @ www.mowerprices.com you can check them all out if the Spartan range isn't quite what you're after.