Exmark zero turn lawn mower is a brand under Toro Company that has independently been making and marketing lawn mowers for commercial and residential use.
Under the brand are four distinct eXmark lawn mowers of varying capability. Quest, Radius, Lazer Z, and Navigator are four of the lines that the company markets for its commercial and residential clients, and they all have their unique qualities and price ranges.
eXmark has mowers for varying markets, and so the above clusters are classified into zero-radius, walk-behind, and stand-on mowers. The company fixes its mowers with top-of-the-range engines, and it has simplified controls to make the products easy to use for all people.
The steers are easy to control, and so it doesn't take long to learn how to use these zero-turn mowers.
What to Expect From A

Exmark Zero Turn Lawn Mower
Because these mowers are classified into two main markets – commercial and residential use – you can expect a wide range to choose from, and so you may want to be certain of what you want in terms of fuel capacity and performance.
They are all designed to optimize fuel and their tank sizes are reasonably large to enable you to work an entire field without needing to stop for more.
Their engine capacities allow them to handle flat to hilly terrains, and you can choose a zero-radius one for even better performance. Exmark mowers are gas-powered and they are also installed with mufflers for noise reduction.
The company offers limited warranties to cover deck, engine, and other specific parts, and it also has independent dealers in various parts of the world for spare parts.
They come with special features such as RED onboard intelligence and suspension platform for comfortable seats that are handy when working on large tracks of land. The steers are ergonomic and easy to use too.
Features of eXmark Mowers
Below are some of the features of the Exmark zero turn lawn mower.
Zero-radius, Walk-behind, and Stand-on Series
Lazer Z E-Series Rear Discharge whose deck width ranges from 60″ to 72″, Lazer Z X-Series Rear Discharge with deck-width ranges of 60″ 72″ and Lazer Z Diesel Rear Discharge ranging between 72″ and 96″ in cutting deck width.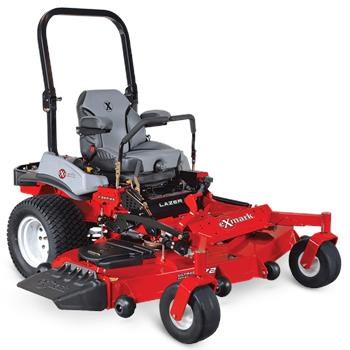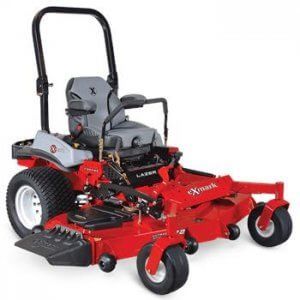 This series is installed with mufflers to reduce noise when working, while at the same time made with high-end technology to deliver the perfect cut.
They have mulch control also to give you more control of what you do with your cut grass.
The walk-behind series of eXmark mowers is made up of two Commercial 21 mowers, each with a 3-in-1 cutting system and a patented height adjustment system.
The Staris series under the Stand-on division is made up of Staris E-Series, Staris S-Series, and Staris S-Series EFI. Their cutting decks are of varying widths, but they are all adjustable to make cutting any length of grass a breeze.
RED on-board Intelligence
The X-series, which is made up of commercial-grade mowers, has Red intelligence which allows the components of the mower to communicate with other intelligently to enhance its life and performance.
These communications are shown on the LCD screen, so you can see the level of fuel left in the mower, the engine temperature, and oil pressure.
If any problem is detected, the machine will automatically switch to Safe Transport Mode to protect the mower from any damage, and giving you enough notice an time to take it for maintenance.
This on-board technology makes this line of mowers one of the easiest in the industry to maintain.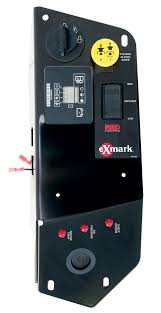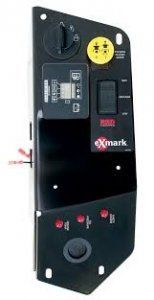 Price and Warranty
The Z and X series are quite expensive as they target the commercial market. For zero-radius Exmark mowers, the Quest Series ranges between $3,299 and $4499.
The cheapest of the Radius series is $4999 while the most expensive is $7999. Under Lazer, you can expect to spend between $8999 and $21,499, while Navigator will set you back $14,799.
Exmark's walk behind commercial range costs between $999 and 1099, and the walk-behind mowers have their own price ranges as well. The company has an installment-based payment plan for those who can't make the total initial payment.
The company offers an extensive warranty period – 5 years – that beats most of what the market has. Most of the competing brands give a 3-year period that they can extend at an additional cost.
Other Features
The deck is made of steel for longevity while the ergonomic steers are easy to control. The blade spindles, which are under warranty are made of cast iron and quite durable too.
The zero-radius mowers from eXmark make a 180-degree turn as the name suggests, and they are fitted with comfortable adjustable seats.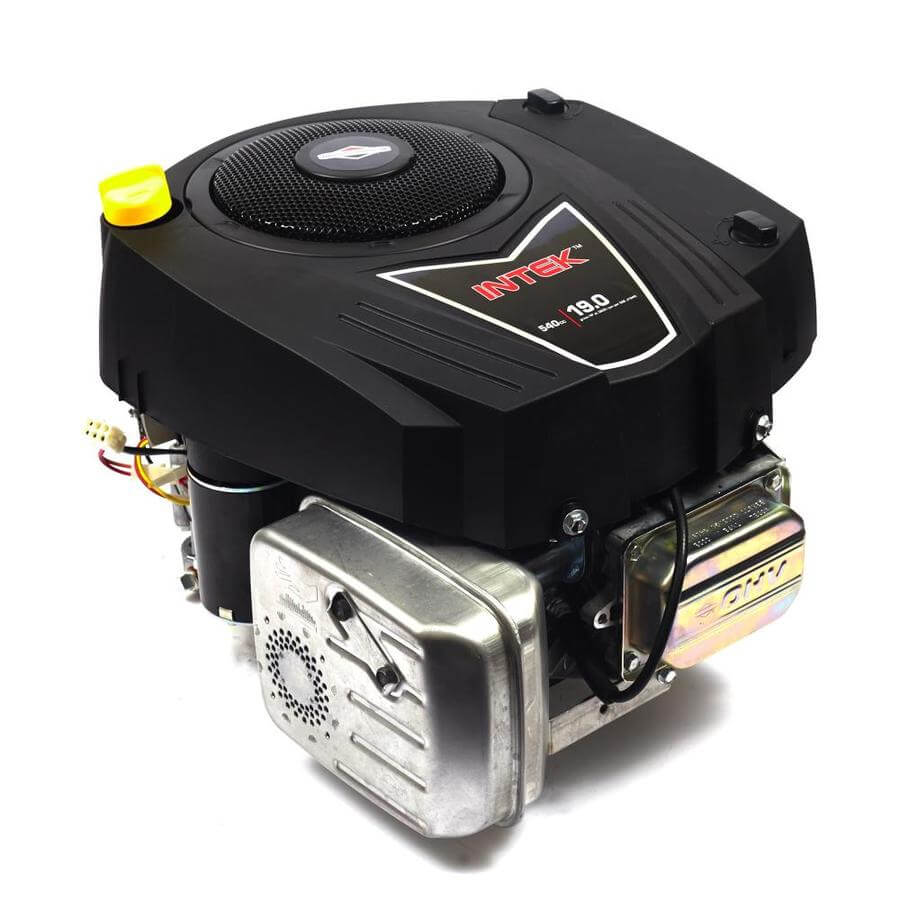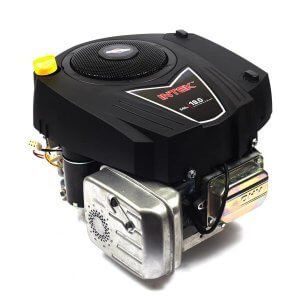 Kohler is the engine of choice for eXmark, and each mower has a fuel capacity depending on engine and size. These mowers are built to handle rough terrains the same way they would flat ground.
Though the seat is padded, the ride gets bumpy if the terrain is too rough. But that is not a deal-breaker as the power of these mowers is unmatched.
Pros
Each series has adjustable cut-lengths for different lengths of grass.
Quite easy to push and steer.
Has ergonomic grips and comfortable seats.
The commercial series has RED on-board technology.
Cons
Even with mufflers, these lawns are still quite noisy.
They are expensive.
[/su_note]
Verdict
Apart from selling new mowers and accessories, eXmark sells pre-owned products, but only those in great condition. They are certainly cheaper and have a shorter life than the original product, but they still pack a punch.
You will agree with us that few mowers on the market come close to what Exmark zero turn lawn mower has to offer.
The company has set itself apart by providing products leaning heavily on the commercial market, thanks to the superiority of these mowers.
They may be a little pricier than most, but then you will be hard-pressed to find a match for quality, technology, and warranty period of eXmark commercial mowers.