Self-propelled lawn mowers require no mechanism to start.
They only need a little push so their blades can start chopping. While they can get you in the best shape of your life – especially if you live in warm zones that require regular trimming – they are not ideal for the elderly or physically challenged.
Luckily, there have been enough changes in the world of lawn management lately, and now you don't have to expend that much energy when tending your lawn.
Lawn Mower Categories
Here are three lawn mower engine types that you should be aware of and how they are started.
Electric and Battery-powered Mowers
A battery-powered mower needs no starting as you only need to push a button to get it working.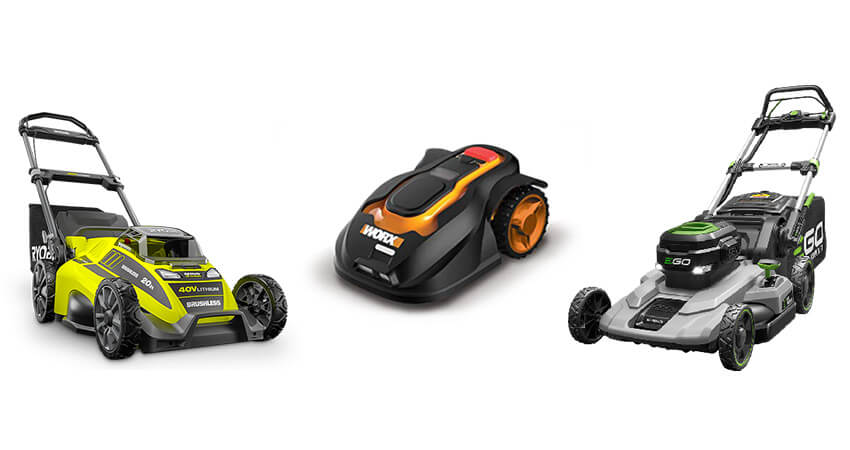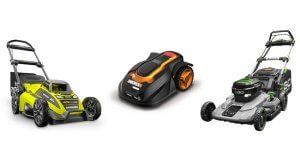 As the name suggests, it runs on a battery that is likely to run out on you before you finish working, and so the only way to avoid being stalled is by having a second pair handy.
If not, you would have to recharge it first, which would eat into your mowing time.
Electric mowers use electricity, and they work the same way as battery-powered ones, with the exception of the power source. You would need to work close to a charging port if it is corded.
These two are some of the easiest to start.
They have a push button at the front that is all you need to start.
They are quite easy to use and are ideal for the incapacitated as they are self-propelled. The downside of corded electric mowers is the fact that you will need to keep an eye at the cord so it not chopped by the blades.
They also have a push button for easy starting, and they won't stop you from working as long as the tank is full.
They are ideal for large lawns, but the downside is in pollution.
Just like cars that use gasoline, they emit gases that harm the environment, which is why electric mowers are gaining popularity.
As per these thoughts, push mowers are the easiest to start as they don't use an internal combustion engine.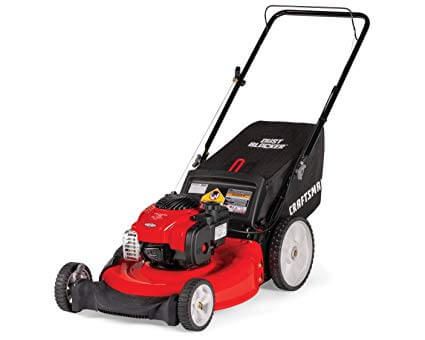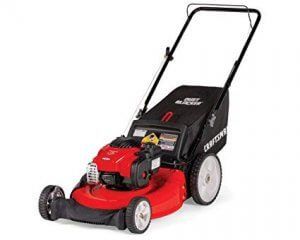 They are however limiting as they require strength to push, which not everyone has. Gas, electric, and battery-powered mowers follow closely, as they all come with push buttons.
They have their shortcomings, but you will easily find one whose downsides you can live with.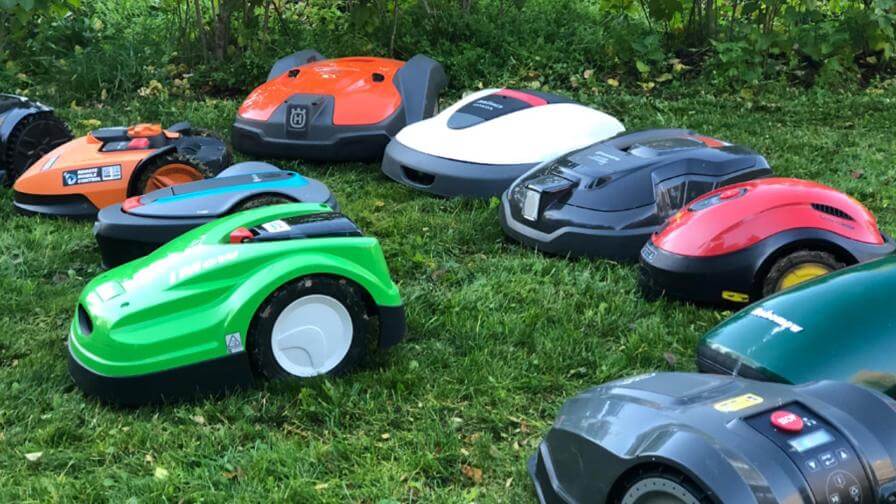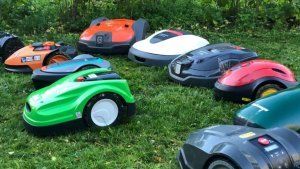 These are the latest addition, and they are becoming popular by the day.
A robotic mower only needs you to mark its boundaries with a wire, and then press its button to get it started.
It needs no supervision, and if you are willing to dig a little deeper into your pockets, then you can buy one that knows its way to the charging port. Naturally, it is best for small lawns.
Best Easy to Start Lawn Mowers by Category
Best on-budget Electric Mower – GreenWorks 25022
This mower that uses electricity and is easy to start will not break the bank.
It is self-propelled, and hence not requiring any energy to push, which makes it great for the elderly too.
The deck is adjustable to allow you to cut grass of varying sizes, and it only weighs 56lbs, which is not too much considering it is already self-propelling.
It is compact, and so won't take too much storage space, and it handles a small lawn effectively.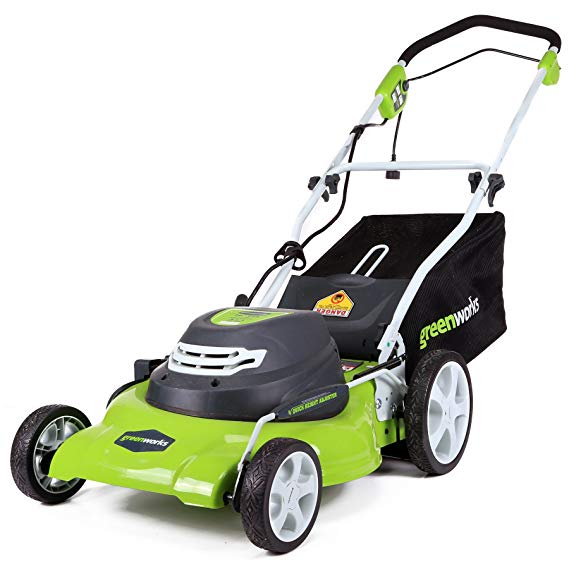 The only major downside to this lawn is that it is corded, and so you would need to be close to a power source at all times.
Best Battery-powered Mower – EGO Power+ LM2001-X 56V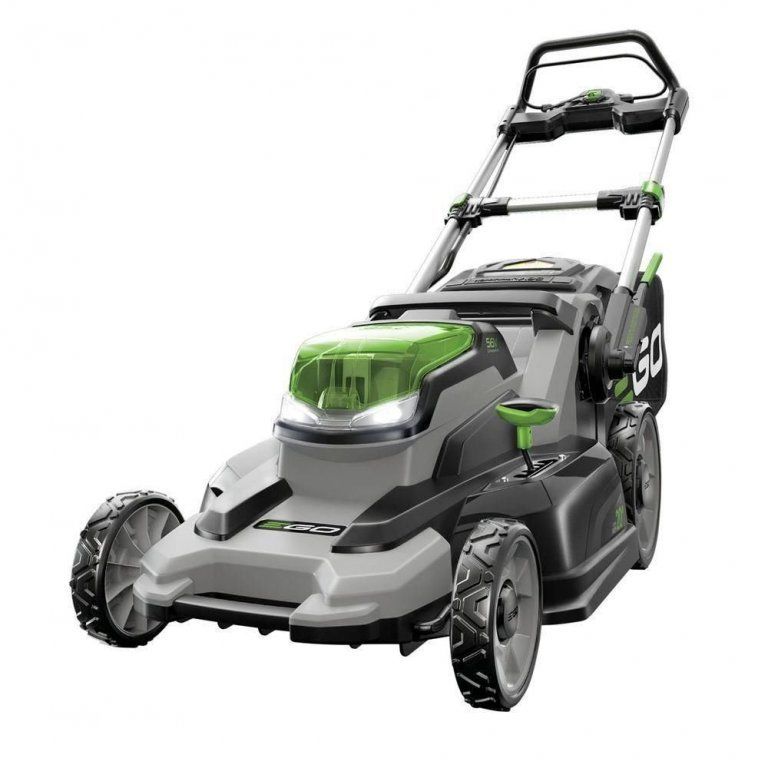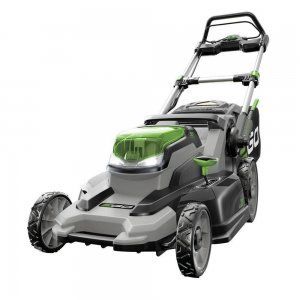 If you only need 45 minutes to mow your lawn, then this EGO + is your best bet.
It comes at a reasonable price, will serve you for long as it is built with commercial-grade material, and it comes with a battery and charger.
It takes 30 minutes to recharge.
Battery-powered mowers emit less gas when compared to their gasoline counterparts, and so they are a better choice for those keen on the environment.
Best Robotic Lawn Mower – Husqvarna Automower
If you have no time for a walk behind lawn mower or to ride on one, then this beauty from Husqvarna will serve your small lawn well.
It runs on a battery that typically takes a little over an hour to charge. It is also lightweight and compact to take up little storage space, and it can work on a ¾ of an acre.