Cub Cadet released a new Ultima Series to bring its total number of zero-turn mowers seven, and the mowing industry hasn't been the same since. The company took its time with the design to ensure this series meets higher standards in the form of ease of operation and cutting, maintenance, operator comfort, and frame strength.
It added a reasonable limited warranty to make its products attractive on the market.
Cub Cadet Mowers are mostly great for residential use, but that is not to mean that they can't handle reasonably large lawns.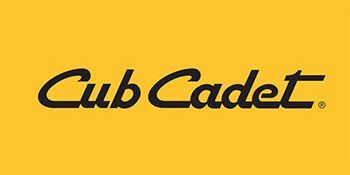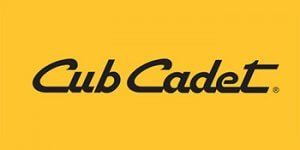 As per the company's direction, 42″ – 54″ decks are ideal for 2-4 acres while 54″ — 60″ decks are recommended for 4 acres and over. They are fitted with comfortable 18″ high-back seat with unique seat isolators to adjust your settings.
Concerned about lighting and maneuverability?
They have LED headlights and 20″ diameter rear tires for stability especially when making a 180-degree turn. This size of tire has greatly reduced the learning curve that is usually expected of powerful zero-turn mowers.
But are Toro Mowers giving Cub Cadet zero-turn mowers a run for their money?
This new series is made up of ZT1 42 with a 22HP Kohler engine, ZT1 46 with the same engine model and 46' twin-blade deck, and ZT1 54 – 24HP Kohler engine.
More include ZT1 50, ZT2 50, ZT2 54 all fitted with 23HP Kawasaki engines. ZT2 60 with a 60' twin blade deck that is quite powerful with its 24HP Kawasaki engine ends this list of mowers from Cub Cadet.
What should you expect of the Ultima Series?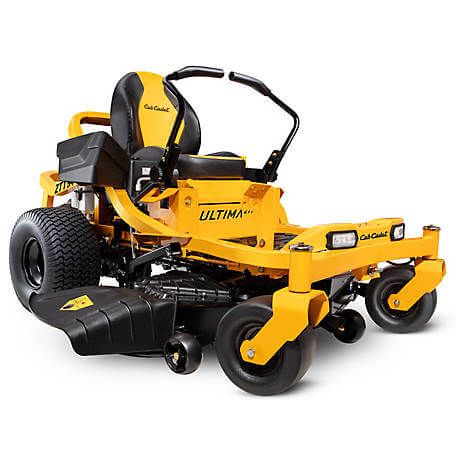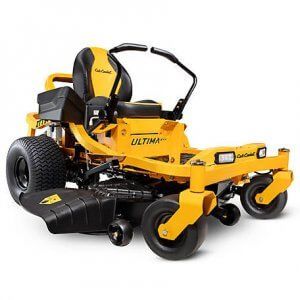 This new series is a game changer with so much to offer users.
The maker has worked on controls to give those who want the power of a zero-turn mower without the learning curve an advantage.

The rear wheels, which stabilize the mower are large enough to make it possible to reverse at 3mph. The steering system has a four-wheel control that stabilizes the ultima series in hilly terrains, making these mowers quite versatile for any landscape.
It is worth noting, though, that some reviewers say they find it hard to turn the steering wheel when in mowing position. Mowers in this series have 8 cutting positions, which only ensure better results when you mow.
The have varying fuel capacity as their engines sizes aren't the same and they also come at different prices. Are these lawn mowers ideal for commercial use?
They are being as they can handle up to four acres of land. You want to choose the one that suits you carefully to make a good choice. They also handle different terrains depending on horsepower of the engine.
We recommend these riding mowers for both residential and commercial use.
Features
These mowers have many good features that have made them a favorite of many homeowners.
No-hour Limited Warranties
These mowers come with 3-year warranties, but unlike most, the manufacturer does not limit them to a number of years. The engine is covered for 3 years too, and so you can expect to get your money's worth.
Both the frame and fabricated deck shell have unlimited lifetime warranties.
Should anything out of the warranty need replacing, Cub Cadet has suppliers for its spare parts that you can consult, or get in touch with them directly for assistance.
Great Design for Comfort
The inside of a cub cadet mower is well-designed to give the rider a comfortable working area. Seats are 18' and adjustable so you can place them however you want.
The maker included a thoughtful touch in the form of a rubber floor mat that eases vibrations, while over-molded hand grips absorb shock better than traditional springs.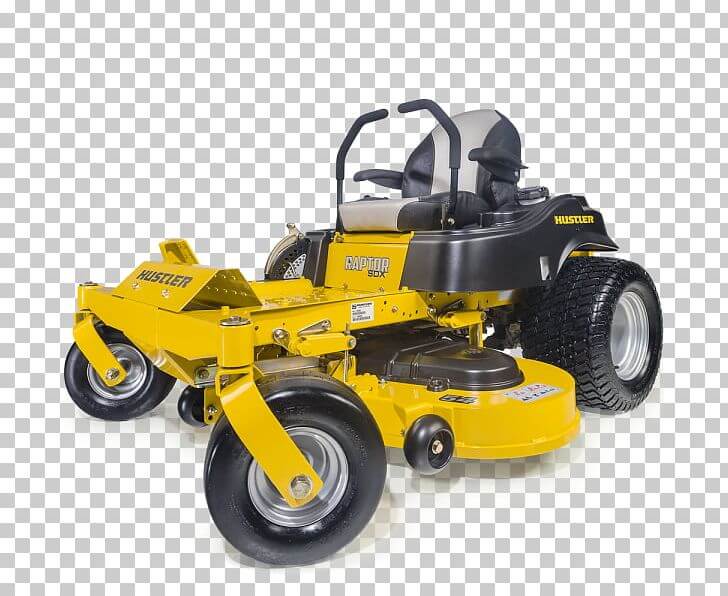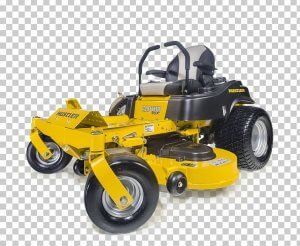 Powerful Engines
All the zero-turn mowers in the ultima series are fitted with powerful engines made from renowned manufacturers, and they have varying power. Still, they are all powerful enough to take on tough terrain while consuming reasonable amounts of fuel.
Maintenance
These mowers are quite easy to maintain, thanks to their build. You will find a removable floor pan that provides easy access to the deck for cleaning.
An open-frame design on each of these models makes it engine easily accessible for maintenance and cleaning. These you can do without consulting a professional.
The battery is just below the seat while the spindles need no maintenance.
Each model comes with a comprehensive manual that anyone can follow, including those not conversant with lawn mowers. As we noted before, the controls have been simplified and automated to significantly reduce the learning curve for these mowers too.
Pros
Although the warranties are limited to 3 years, the manufacturer does not consider the period they have been in use.
Small and compact to fit in regular-sized garages.
Easy 180-degree turns.
The controls are easy even for those who haven't used a zero-turn mower before.
Adjustable seats for comfort especially when mowing over 1 acre of lawn.
They are easy to maintain and spare parts are easily available.
Cons
Quite pricy for their size and capacity.
The steering wheel is hard to turn when in mowing position.
Final Word
Cub Cadet, with the introduction of the Ultima Series of zero-turn mowers, has become quite popular on the market. This series looked into everything, including design, functionality, and ease of use, which is why the final product works so well.
Learn More About Cub Cadet's Ultima Series
As some reviewers have noted, these compact but powerful mowers are quite pricey, but we believe it is the price you pay for quality.
The company has partnered with several independent dealers countrywide to provide support and spare parts at reasonable shipping costs. When you compare the qualities of these mowers – from build to functions – to the price, we feel they are worth the cost.
We recommend Cub Cadet zero-turn lawn mowers to residential and commercial users.