Controlling your weeds doesn't have to be that hard when using the right gear and materials. If you use what the pros use you will get the results like a pro does.
So today I'm going to help you decide if this professional weed killer called Tenacity is for you and tell you where to buy tenacity from.
Tenacity Weed Killer Overview
Tenacity weed killer can be used as a pre-emergent herbicide or as a post-emergent program control. It's a systemic herbicide which doesn't mean much to you I know.
So pretty much you spray your mix onto the weeds and the weeds absorb the control through the leaves and root system.
Tenacity pre-emergent
Tenacity weed killer is labeled as a selective herbicide and when applied as a pre-emergent the weeds absorb the herbicide as they grow through.
If you live dry areas or going through drought times these conditions can and will affect the absorption of the weed as it grows through the soil.
The dry conditions can reduce the pre-emergent activity therefore not delivering real good results.
You can still go ahead and use it as a pre-emergent providing you not going hard water restrictions, all is needed if you've had no rain fall in that 10 days after you've sprayed, just water it in.
Carry out an irrigate on the area where you have applied Tenacity weed killer and irrigate around 0.15 inches of water.
Tenacity post-emergent
When using tenacity as a post-emergent. Tenacity will kill the weeds by the targeting weeds absorbing the herbicide.
When you spray the control onto the weeds the weeds will absorb the chemical through the leaves and the soil it touches.
Because it's absorbing the control it does take some time. On a normal spray, you can expect to see results in around 10 days.
The weed will start to tarnish off and by week 3 the weds will change to a completely white color like below.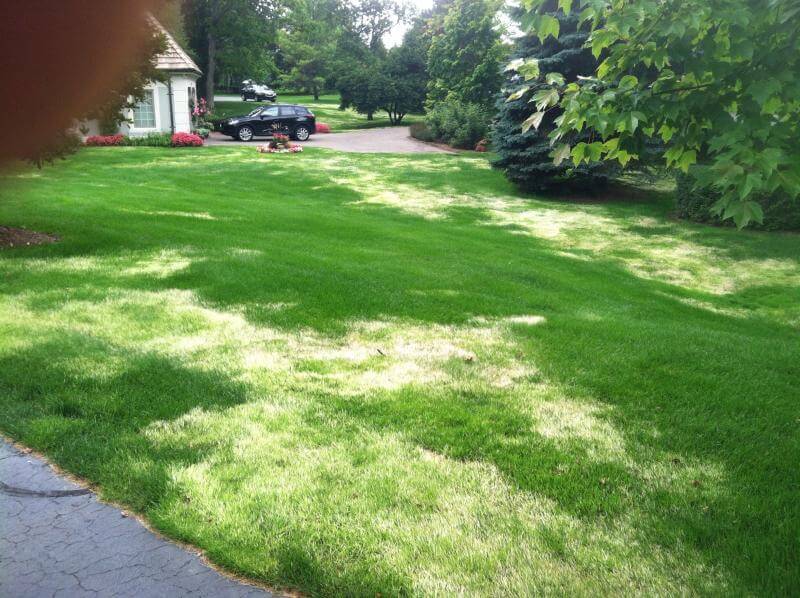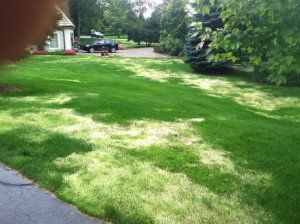 It may not look fine but trust me… the grass is fully still alive and all you can see is dead weeds and nothing else.
On some occasions, you may need to do a follow-up spray but wait until at least 2 weeks before doing so. 3 weeks would be better that way you can really see the full effects and what needs to be hit again.
Where To Buy Tenacity Herbicide Near Me
While offering you a full review on Tenacity and giving you guides and tutorials on lawn care, we thought it wouldn't be fair to not offer you a place to buy it.
Not only did I want to provide you a safe place to where you can purchase their products easily and not get hit like other vendors do with price rising and up-selling their own products.
So the best place where you can buy tenacity from so you don't get ripped off, or get a fake or aftermarket product is right here.
If you are not sure on how to apply tenacity herbicide or know the differences between selective and non-selective herbicides.