R

achio 3 smart sprinkler controller
Pros
Reduces your water usage and can help you save up to 50% off your monthly water bill
Easy to install and should no more than 30 minutes on the high end
Saves you time and can be controlled when away with your mobile phone
Cons
Being new, little buggy going by the reports
Support is average
Rachio 3 Smart Sprinkler Controller Review 2020
Water when needed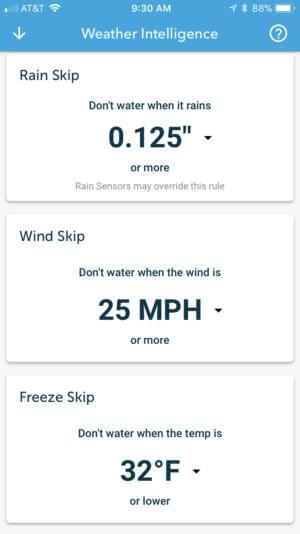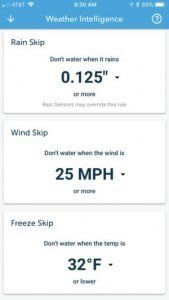 The rachio 3 smart sprinkler controller can save you a ton of money on your monthly water bills.
It has the technology to not water when it's raining, automatically skip watering if its too wet, too windy even if there's a threat of a freeze.
You can give Rachio full and complete control over your water system and zones.
By choosing either one of the features "Flex Daily" or "Flex Monthly" schedules the smart sprinkler wi-fi controller will water as needed.
And of course, you can just have full or even partial control, up to you and water when you want to you own schedules and zones.
This is just touching the surface of what this smart controller can do. Taking it to the next level you can even program the system to the amount of rain is needed to skip the schedule.
The default is set at 0.125 inches or (2.04mL) for those who like the metric side of things. This can be jacked up to 1″ 16.3 mL and as low as 0.0625 which is about 1.02 mL.
Have you ever been driving around or seen sprinklers on and it's blowing a gale and think to your self what a waste of fxxxing water?
Well with the Rachio 3 wifi smart lawn sprinkler controller you can also set the wind speed so if the wind is stronger than what you have set it won't water, also there is a temperature setting where if it's too hot or cold it won't water either.
This may not sound like much but if you are a lawn or garden nut like we are this stuff is awesome and second to none.
Control from anywhere in the world
And to top it all off, You can do all this from off your IOS 10.3+ or for the android lovers 4.4 or better running gear. You will need to install a mobile app to connect the controller to wi-fi, then you have the power from anywhere in the world providing you have internet.
Another feature when using the app is that you can check on where or what schedule is happening, turn the sprinklers on whenever and check your water usage for any period of time.
Easy DIY Install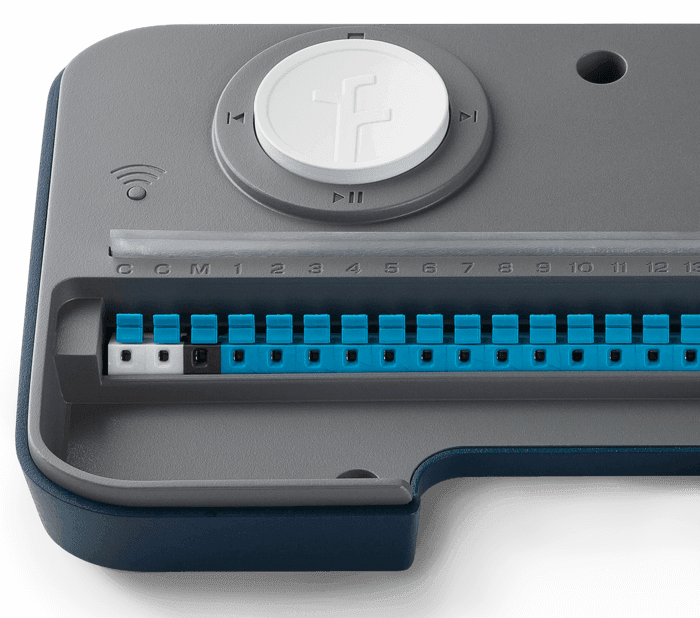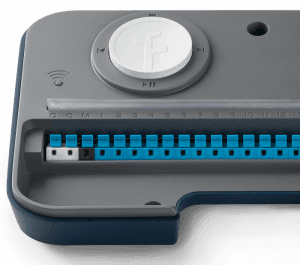 This controller is so simple and easy to install and on the worse case should be no more than 30 minutes and you don't need any special tools.
The new-gen 3 Rachio Smart Sprinkler Controller is compatible and replaceable with 99% of existing irrigation controllers.
If you are not so tech-savvy there are easy to follow tutorials that are available to get you up and watering faster than a brides dress getting ripped off on her wedding night.
Did I mention you can do it in under half an hr…
Also compatible with these systems:
master valve

pump relay

indexing valve
If you are using any of these valves or relay systems the Rachio 3, 8 and 16 zone controller will work perfectly.
If you are worried about having to install your controller out in the elements for an added extra the Rachio Outdoor Enclosure for Rachio 3 smart sprinkler controller and Generation 2 Smart Sprinkler Controller.
Specifically designed to suit your Rachio controller, with an IP rating of 5.4, will provide many years of protection from the elements.
Can I water my plants and garden as well?
Not only is this the best and smartest wi-fi sprinkler controller on the market today in 2020 for all your lawn irrigation needs you can also use it to water all your plants, garden beds, even worm farms.
You can set up a schedule on specific needs for your lawn, garden, plant type the soil you have even down to the amount of sun exposure they get.
Smart home platform integration
The generation 3 Rachio controller is compatible with the main majority of smart home platforms to date. Those are and not limited to Alexa, Google Assistant, Apple Homekit, Nest and more! You can click here to see other smart home platform's capabilities.
Are there any rebates?
Save even more with local rebates. As a WaterSense labeled product, the Rachio Smart sprinkler controller may be eligible for rebates up to the cost of the controller.
So not only can it save you with lower water usage bills but could almost get the controller for FREE…
What is Weather Intelligence Plus?
The Rachio 3 has the added advantage over any of its competitors is to give you the most accurate forecast of the weather exactly at your doorstep.
It combines the data from all the national weather stations plus more than 270,000 personal weather stations, sat data, radar data.
What Do Customers Love About It?
Here's what others are saying about:
"I had a couple of minor operational questions and the support from Rachio was first-rate. I wish all online installations were this stress-free!!"
– Daryll D. A Rachio Generation 2 owner.
"A very user-friendly system that looks good, easy to set up, and functions intuitively."
– Mehron P. A Rachio Generation 2 owner.
These are just a couple among the thousands of reviews available. Overall you will see they have an impressive 4.6 star rating out of 5 stars.
There is a down-side tho to all this, but I don't think you will really mind especially the saving you are going to have. You need to purchase a newer better lawnmower for the increase of lawn you have to look after now… You can see some of the mowers we have reviewed here
Finally, It's Your Turn
When you order your new Rachio 3 smart sprinkler controller, smart irrigation controller today you are getting the keys to:
The smartest sprinkler controller on the market will save you a ton of money from excessive water usage bills and saves you a whole lot of your time.
Super easy to use and install
It can be controlled anywhere in the world with internet service.
Enjoy the green lushes lawn without the hard work or tedious watering schedules.
It all comes as part of the package when you order your Rachio gen 3 irrigation controller today.
And you are 100% safe to try this out. That's all I'm suggesting.
Just try the controller out for 30 days to see if it works for you. If it does, you'll be delighted – and I think that's exactly what's about to happen.
If for some strange reason you're not delighted with the performance or how easy and simple use it is or for any reason you just plain don't like it then just get on to support – and you get all your money back.
Here's what to do now… Just click on the banner below to get the latest pricing and deals on offer at Amazon.com, see other customer reviews and opinions as well as get fast shipping times and rates…