Cub Cadet vs John Deere zero turn lawn mowers… which one is the best for you and will do the best job?
In this review, we have answered that and much more saleable questions you might have between these two monsters.
SO without any further ado here is my review on them.
Cub Cadet vs John Deere zero turn Lawn Mower Review
We will start off with the Cub Cadet XT 1 Enduro, go over its strengths, performance and general information about them
Cub Cadet XT 1 Enduro Series Lawn Tractors
In this series, you get incredible strength and comfort with their yellow and black mowers.
According to the brand, they are setting a new industry standard where riding mowers give you exceptional mowing performance. It is also engineered to support a wide variety of attachments so that you can mower all season round.
Cutting Grass
The XT 1 Enduro Series has a new muscular cutting system that features fabricated and stamped cutting deck options.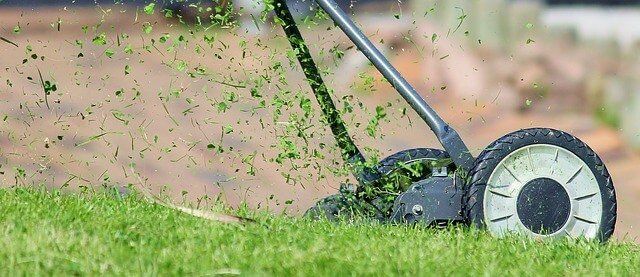 The cutting system is built with heavy-duty materials as well as an advanced belt design.
XT 1 also gives you excellent bagging performance.
Together, they ensure reliability and durability, providing you what the company calls a pristine Cub Cadet Signature Cut™.
Learn More About Cub Cadet's Signature Cut
Protection from Corrosion
Cub Cadet does offer protection from corrosion through their Corrosion Defense System with E-Coat. It is electronically applied and has automotive-grade resistance.
That way the tractor is protected from the wear and tear that comes with exposure to the elements.
Performance
The XT 1s has a new steering system for optimized control and command with every turn you take.
Cub Cadet ha also giving the mowers in the series all new LT 42 e electric riding. You get exceptional performance without having to worry about gas and other routine maintenance that comes with it.
When it comes to first, Cub Cadet is not left behind. In this series, we have the only lawnmowers with IntelliPower™ technology. It is an innovation that gives 20 percent more power to the engine.
That translates to less bogging down of the engine and higher blade tip speeds. It also means you get a consistent cut when mowing, especially on dense wet grass.
About Cub Cadet
Cub Cadet has been in existence since 1961. It began with the intention of helping people realize the potential that their outdoors could have.
The first mower was designed toward meeting the needs of suburban homeowners to make their property beautiful. Innovations since then have been geared toward understanding customer needs.
That is what they keep at the forefront of their mind as they innovate.
John Deere E100 Series Lawn Tractors
We are going to look at the John Deere E100 series of tractors next. They are designed to be for residential lawn mowing. Overall, there are easy to use and can be gotten at affordable prices.
The John Deere E100s are made in Greeneville, Tennessee and distinct from others in that they are yellow and green. The company has taken great care with the details.
Comfort is also something that they had looked into when they were making the tractors.
Oil system
You never have to drain your oil from the engine again. Their John Deere Easy Change™ 30-Second Oil Change System is to thank for how fast and easy changing the oil is now with this series.
The website gives three easy steps to do that. The first is lifting the hood when it's cold.
After, you twist to remove the Easy Change™ Canister with depleted oil.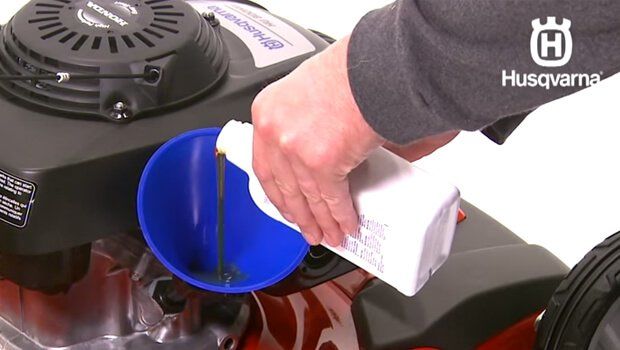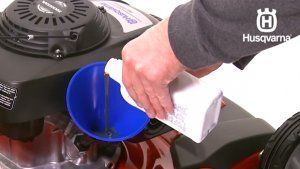 Put in a new canister and twist to lock it in place.
For professional cuts and incredible performance
Ensure that the arrow on the filter system is aligned with the indicator on the engine.
Once you're done, you close the hood, and you're ready to mow. You don't have to worry about the cumbersome job of draining the oil and putting in a replacement.
It is this ease that places it among the top brands in the industry. You can change the oil canister after 50 hours of use or at the end of the mowing season.
That's how much service you get from the Easy Change™ 30-second Oil Change System. In general, there have been thousands of hours of testing done on the oil system.
It embraces new technology to transform the oil filter system. According to John Deere, it's the first of its kind in the market, with the oil change taking all of 30 seconds.
In the Popular Science Magazine, the John Deere Easy Change™ 30-Second Oil Change System was among the top 100 Best of What's New product list.
Added features
Apart from the oil change system, there's more that's been done to the new 100 Series Lawn Tractors. It has been made for more comfortable operations and a straightforward way of maintaining it.
It is also a two-wheel drive. The John Deere E100 series comes with a warranty that is clear as they have nothing to hide. The warranty is quite comprehensive. You get a two-year warranty, equivalent to 120 hours.
There are nine mowers in the E series, from E100 to E180. All have two-pedal hydrostatic transmission apart from the E100 which is automatic. You can also get mowers with 42-in Edge™ Cutting System, 48-in Edge™ Cutting System, and 54-in Edge™ Cutting System.
Horsepower ranges from 17.5hp for the E100 and 25hp for the E180. For getting your yard work done better, there are a variety of attachments and implements that you can purchase as add-ons.
MowerPlus™ Mobile App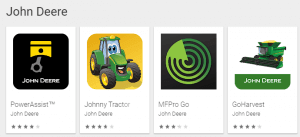 John Deere also has a mowing app.
It is intended to aid you in keeping the mower running well and even your lawn looking excellent no matter what season it is. It tracks and records yard tasks.
Users also get seasonal care tips and shown maintenance activities that one can do to keep the mower in top shape. It is best to get the app if you want to know more about your mower and how to take care of your lawn better.
That is especially if you're starting to mow for the first time.
About John Deere
The core values of the company are integrity, quality, innovation, and commitment. Every day the company works to uphold the values set forth by the founder John Deere.
The company came into existence in 1837 in response to farmers plowing woes. From then on, the products and services are meant to support people who work the land.
Cub Cadet vs john deere zero turn
Each of these lawnmowers has their strength that it would be perhaps unfair to make a comparison. If you're to pick the two, you'll have to go with that you prefer.
That is therefore not to say that one is better than the other. Now that we have an overview of what they have to offer let's look at how they perform in general.
Cutting
Both brands do well when it comes to side discharge and bagging.
Where they vary is mulching. For John Deere, you'll have to get a mulching kit. However, both do work fantastically when it comes to mulching. The reason mulching matters is because it contributes to grass health.
It when the machine cuts the grass into fine fragments that go back into the earth to nourish the soil.
If that is what you are big on, then it makes sense to gravitate towards Cub Cadet. That is because they have invested more in their cutting performance.
Comfort
Both brands have ensured that you're comfortable as possible when mowing the lawn. It is meant to be an enjoyable experience, not a chore that you cannot stand.
They understand that you could spend a lot of hours on the mower, so it matters that you're comfortable.
Control
When it comes to controlling with regards to reversing, turning and steering, they are both the same, only with slight variations. If you're making a switch from a push mower, you'll still be able to enjoy the control that you get with both machines.
Should you wonder which is better, most reviews lean toward Deere.
Maintenance
Here is where we see a distinct difference: Deere is gas-powered, and Cub Cadet is electric.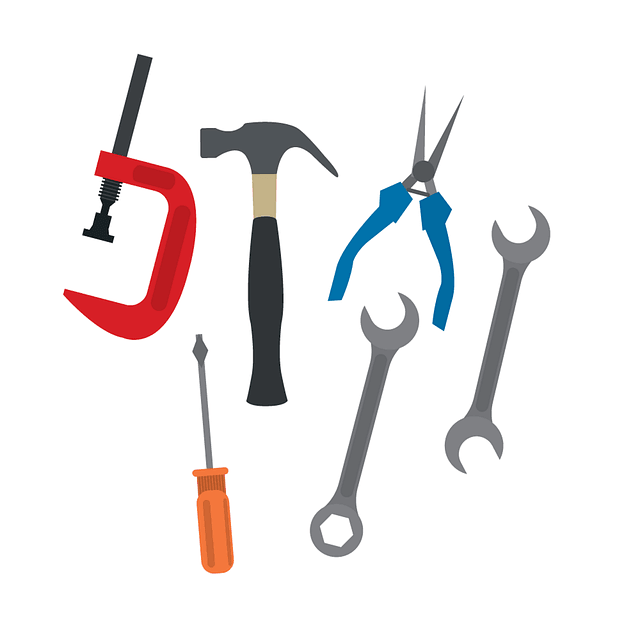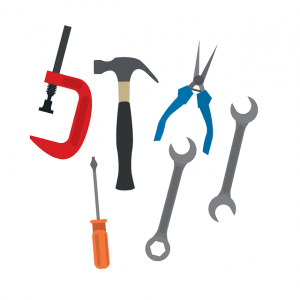 What makes the former different and by far better than other mowers in the market is Easy Change™ 30-Second Oil Change System.
When you compare the ease, it is almost beneficial to purchase this mower.
With Cub Cadet, you'll have to allocate time to charge the engine.
If you're looking for convenience, then Deere works better over Cadet.
Convenience and Usability is at the heart of John Deere Mowers
All you have to do is start the engine and get going. Maintenance, however, for both is simple. Better still, Cadet has an app that offers you the information you need to keep your machine working in tip-top shape.
Conclusion
You cannot quite compare these two lawn mower brands, but if we had to pick, we would go for John Deere.
They haven't been in the market as long, but when it comes to innovation, they have proved themselves. Its control and reliability of the oil change system are factors that also lead to that conclusion.
Overall, the pricing is what will determine which one you go for. They are only a part of about $200.